Creado en 1996
El X Claustro Universitario de las Artes suma ocho nuevos miembros de honor
AIE y la Universidad de Alcalá celebraron la décima edición del Claustro Universitario de las Artes y recibieron a los nuevos miembros de Honor: el Instituto Cervantes, el Teatro Real, Jaume Plensa, artista plástico; Matilde Coral, bailaora; Antoni Ros-Marbà, compositor y director de orquesta; Manuel Alejandro, compositor; Miguel Pérez Solís, jurista y experto en propiedad intelectual, y Javier Cubedo Alicart, profesor de contrabajo y prestigioso músico ejecutante.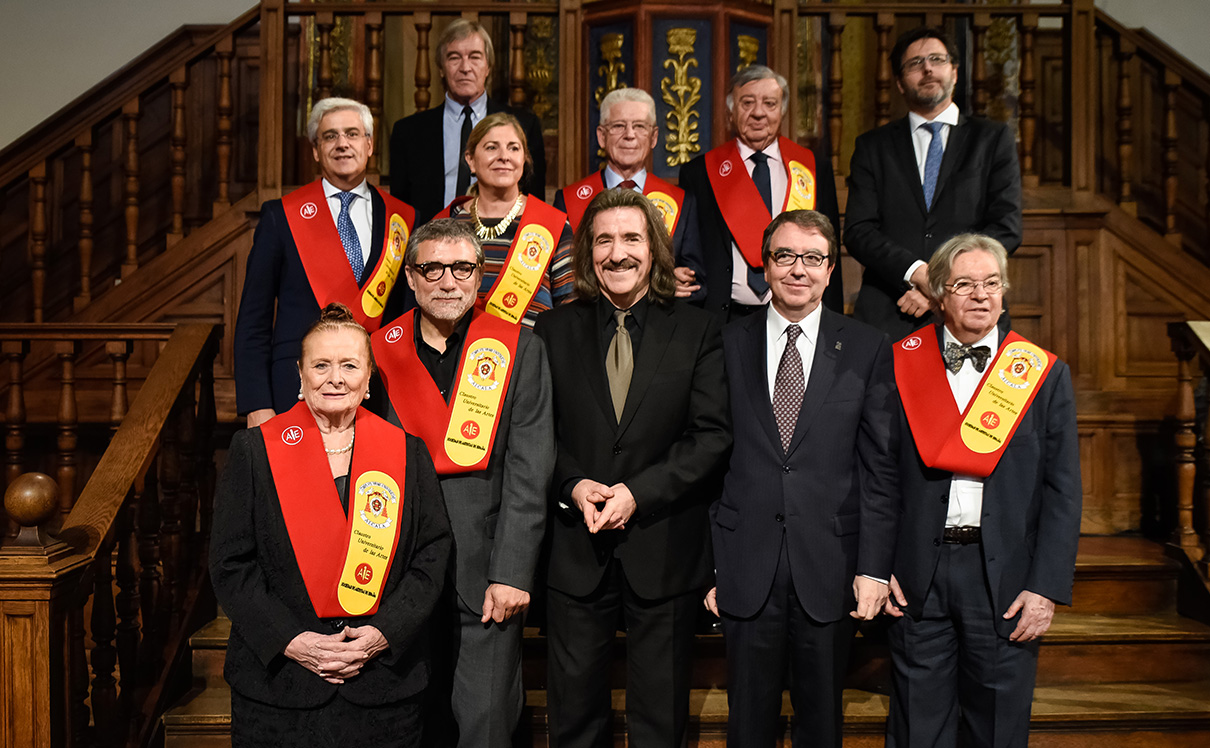 El Claustro fue creado en 1996, por iniciativa de la Sociedad de Artistas de España AIE y la Universidad de Alcalá, para reconocer la labor realizada por profesionales y entidades en la defensa de la libertad de expresión y la promoción del conocimiento en los campos de la cultura y el derecho. Su puesta en marcha coincidió con el Primer Encuentro Mundial de Artistas, organizado por AIE, que reunió a artistas y juristas de cuatro continentes.
En la ceremonia de la décima edición, celebrada el pasado 19 de octubre en el Paraninfo de la Universidad de Alcalá, su rector, Fernando Galván, y el presidente de AIE, Luis Cobos, entregaron las becas y los títulos a los nuevos miembros.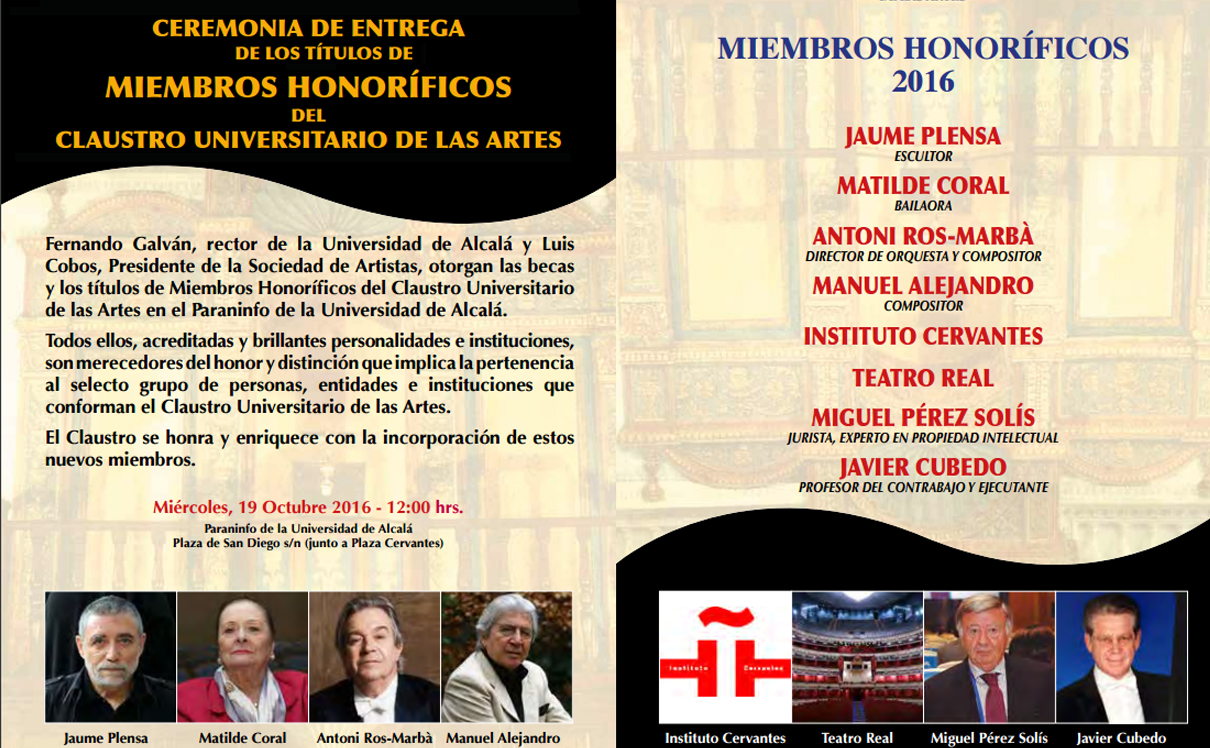 Desde entonces, más de 60 personalidades de la cultura, el arte, la música o el derecho han sido distinguidos como socios. Entre ellos, la Real Academia Española, Antonio Gala, Antonio López, Ennio Morricone, Claudia Cardinale, sir Alan Parker, Ana Belén, Raphael, Mª Dolores Pradera, Nuria Espert o el Berkleee College of Music.
Al Claustro Universitario de las Artes también pertenecen personalidades como Alfredo Kraus, Chavela Vargas, Georges Moustaki, "Bebo" Valdés, Silvia Pinal, Agustín Ibarrola, Jordi Savall, Luz Casal, Paloma O'Shea y la Escuela Superior de Música Reina Sofía, The Liverpool Institute forPerforming Arts (Reino Unido), Miguel Ríos o Jean Michel Jarre, entre otros.