Como apoyo al programa de internacionalización de artistas nacionales "The Spanish Wave"
La Sociedad de Artistas AIE y Live Nation España firman un convenio de colaboración
El 29 noviembre de 2022 a las 12 horas, Luis Cobos, presidente de AIE, y Roberto Grima, presidente de Live Nation España, han firmado un convenio de colaboración entre ambas entidades de apoyo al proyecto de internacionalización "The Spanish Wave" por una duración de dos años dentro de un marco de colaboración, con los fines generales de promover la producción musical nacional, difundirla en otros países y fomentar la concienciación social y el respeto por la propiedad intelectual de artistas intérpretes o ejecutantes como forma de contribuir a la riqueza y la diversidad cultural de España.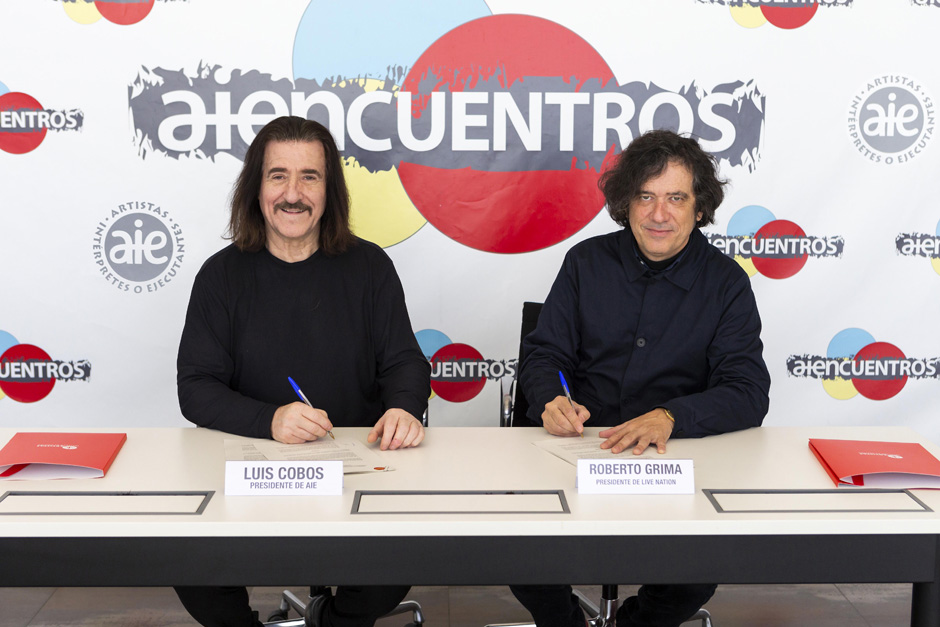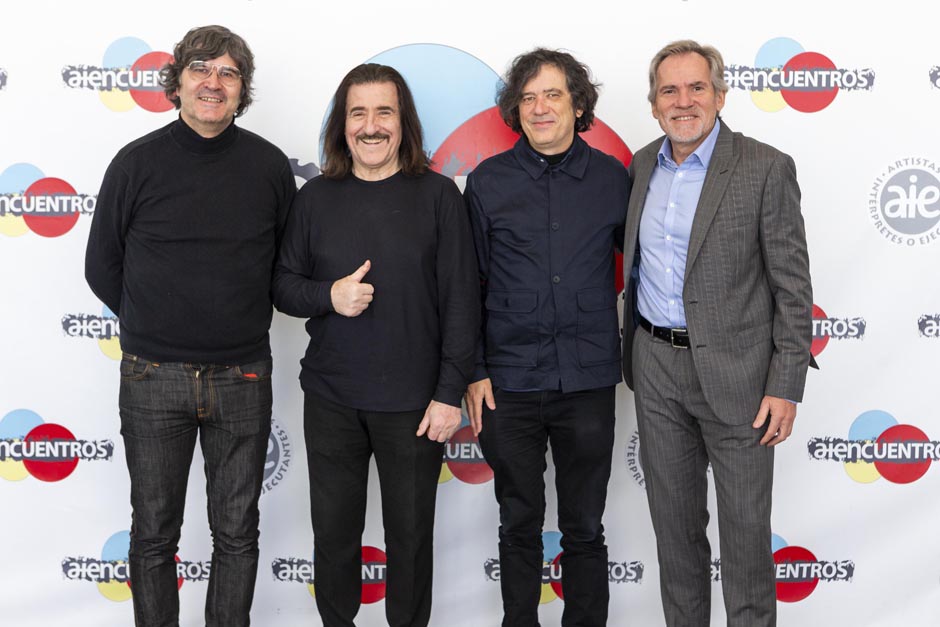 En el acto, que se celebró en la sede de AIE en Madrid, también estuvieron presentes César Andión, director de "The Spanish Wave" y José Luis Sevillano Romero, director general de AIE.
The Spanish Wave es el proyecto de internacionalización del talento musical nacional de la oficina de Madrid de Live Nation España S.A.U. para reforzar su apoyo a la escena emergente española participando en diversos festivales, ferias y mercados de la industria musical por todo el mundo, donde presenta showcases de las bandas y artistas nacionales con mayor potencial de crecimiento.
The Spanish Wave ha estado presente en este año 2022 en 12 Ferias/Festivales/Muestras de industria musical internacional con una participación de más de 20 artistas nacionales por todo el mundo, artistas como The Crab Apples, Ghouljaboy, Dora, Queralt Lahoz, Lauren Nines, Las Selvas, Yo Diablo, IreneGarry, Hickeys, B1N0, Shanghai Baby, Toflang, Checho Polaco, Go Cactus, The Death Of Robert, Dharmacide, Belako, Chico Jorge, etc.
The Spanish Wave lídera el proyecto Focus On Spain en ESNS 2023 el próximo mes de enero en Groningen donde actuarán 15 artistas españoles dentro del programa oficial en el que España es el país "foco" antes más de 5.000 profesionales internacionales que asistirán a la ciudad neerlandesa a descubrir las estrellas del mañana y participar en conferencias sobre industria musical.
The Spanish Wave ampliará su presencia internacional en 2023 siempre priorizando la calidad artística, la igualdad de género, la variedad de procedencia regional y la preparación para exportación de todos los artistas seleccionados en cada ocasión.
Más información en:
IG: @The_SpanishWave
https://linktr.ee/thespanishwave