Celebrado en Malmö (Suecia)
Mingo, Sanpa & Bárez Bros. gana el tercer premio del European Blues Challenge 2022
"Estamos muy contentos y orgullosos. Nuestro más profundo agradecimiento a todas las personas y organizaciones que nos han ayudado de una u otra manera en esta aventura y por el apoyo recibido: la Sociedad de Artistas AIE, la Casa del Blues de Sevilla, Montse Pratdesaba, Roser Blues, la Societat de Blues de Barcelona y la European Blues Union", señalan Mingo Balaguer (voz y armónica), Pablo Sanpa (guitarra), Sergio Bárez (bajo) y Pablo Bárez (batería), componentes de Mingo, Sanpa & Bárez Bros.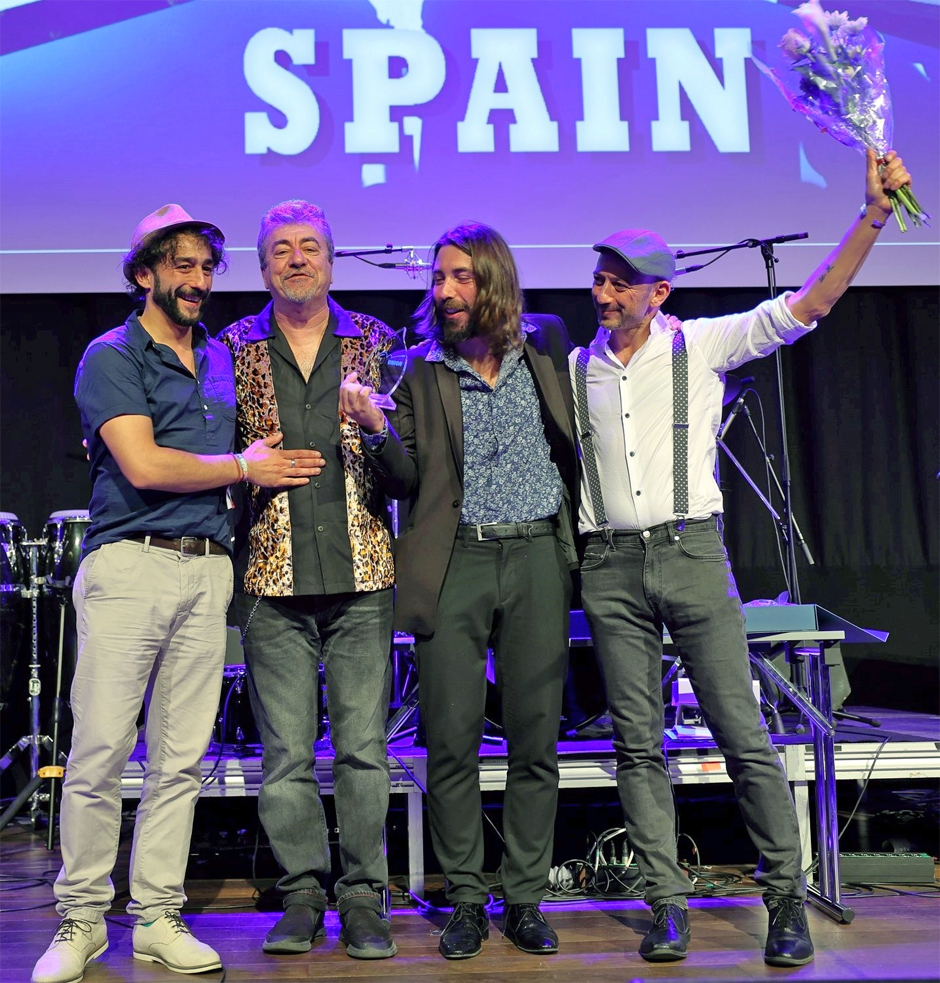 El European Blues Challenge (EBC), el concurso de blues más importante de Europa y segundo del mundo, ha celebrado su décima edición en la ciudad sueca de Malmö, contando nuevamente con el apoyo de la Sociedad de Artistas AIE y con una destacada participación de la banda representante de España: Mingo, Sampa & Bárez Brothers, tercer premio, suman su éxito al de Chino & The Big Bet, (segundo premio en el EBC de Toulouse en 2013); A Contrablues (primer premio en el EBC de Riga en 2014); y Travellin'Brothers (primer premio en el EBC de Bruselas en 2015).
Mingo, Sanpa y Bárez Brothers une a dos generaciones del blues de este país. Por una parte, el enérgico Mingo Balaguer, con más de 30 años en los escenarios, está consolidado como uno de los máximos exponentes en la armónica de blues a nivel nacional y europeo. Ha formado parte de la legendaria "Caledonia Blues Band" durante diez años, y fue fundador de los grupos "The Blues Machine", "The Blues Blasters" y "Mingo & The Blues Intruders". Además ha compartido escenario con grandes artistas como Charlie Musselwhite, Carey Bell, Gary Primich, Sugar Ray Norcia, Kenny Neal, Jr. Mischo, Bruce Ewan, Miguel Ríos, Raimundo Amador, Bobby Radcliff, Charlie Sayles, Paul Lamb, Jerry Portnoy, Sherman Robertson, Otis Grand y Lurrie Bell entre otros.
Por otra parte, el guitarrista Pablo Sanpa despunta como referente nacional en cuanto a la guitarra eléctrica de blues se refiere, y los hermanos Sergio y Pablo Bárez, bajo y batería respectivamente, forman una solida base rítmica curtida a base de tocar cada noche en las mejores salas de blues de nuestro país, acompañando a un gran número de artistas nacionales e internacionales.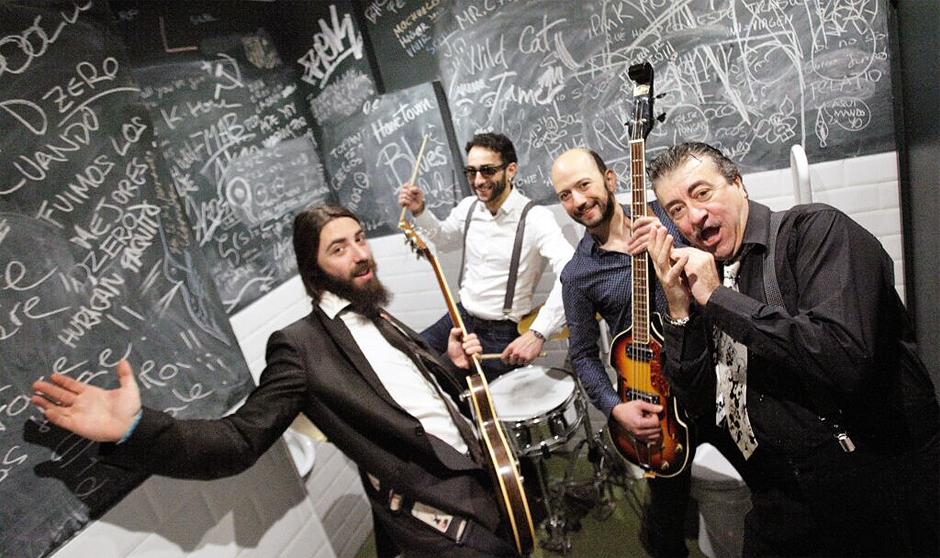 Tanto Sanpa como los hermanos Bárez han formado parte de las bandas de artistas como Eddie C Campbell, Gene Taylor (The Blasters-Fabulous Thunderbirds) , Lou Marini (Blues Brothers), James Harman, John Primer, Kenny Blues Boss Wayne, Boney Fields (Albert Collins, Junior Wells), Nico Wayne Toussaint o la mítica Tonky Blues Band.
Su primer trabajo, Hometown Blues, es una inmejorable carta de presentación de la banda. El CD fue grabado en septiembre de 2015 en el estudio "La casa de Madera" en Villaluenga de la Sagra (Toledo) y en Sevilla en "Sputnik Recording Studio" y se trata de un disco autoproducido donde existen cinco temas de composición propia y otros cinco covers elegidos con gran gusto. En el disco además colaboran músicos de la talla de Lluís Coloma (piano) o Julián Maeso (órgano Hammond).
La gran cita europea del blues desde 2011
El European Blues Challenge es una reunión anual que reúne a músicos de toda Europa en una feria profesional y mercado promocional del blues. El EBC tuvo lugar en Berlín durante sus dos primeras ediciones, 2011 y 2012, para después visitar cada año un país diferente y dar la oportunidad a las bandas locales de ser conocidas por el equipo de profesionales y expertos de la European Blues Union, asociación organizadora del evento.
El EBC 2022, primero después de la pandemia mundial, ha ofrecido dos noches increíbles con 23 conciertos de gran calidad.  Harlem Lake Band (Países Bajos) ganó el primer premio y Justina Lee Brown Brand (Suiza) el segundo premio.
Thorbjørn Risager & The Black Tornado fue la apertura perfecta del evento y otros músicos locales, así como algunos músicos de las bandas participantes en el EBC, actuaron cada día en animadas jam sessions.